About ESL Teacher Talk
eslTeacherTalk.com provides free broadcasts for ESL teachers on topics such as classroom management, lesson planning advice, job search tips and more. Listen on-line or download to your iPod or mp3 player and go! You will also find interviews with the top names in ESL. Each broadcast contains a feature game or activity that you can use in your lessons with supporting downloads and materials.
Meet the hosts of eslTeacherTalk.com
---
About Mark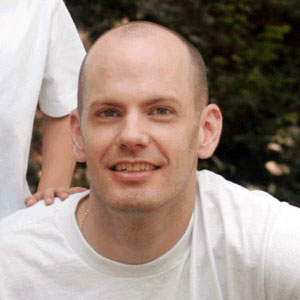 an interview with Mark
I'm originally from Oklahoma, U.S.A. I've been living and teaching English in Japan since 1999 and love both. I currently teach English at my own private English conversation school, a Japanese public junior high and 9 classes at a nursing college. I'm married to a wonderful woman and have 3 great kids. I solely run 4 websites for ESL and teachers, the biggest of which is MES-English.com. Others of interest are 123certificates.com, Tools for Educators.com,  HospitalEnglish.com and Stickers and Charts.com.
I originally started the show and website with Eric Busch of eslHQ.com, but Eric has left ESL. I guess now I'm co-host/director of eslTeacherTalk but doing this with a few other great hosts who also donate their time and energy to making this show possible, namely Ron who does all the editing and gets the shows ready.
– Mark Cox, R.Ph., TEFL.
---
About Ron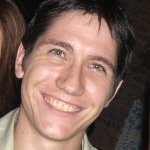 an interview with Ron
I'm from New York, NY U.S.A. and now live in Taipei, Taiwan R.O.C. where I've been living and teaching since 2004. I've taught everywhere from kindergartens to corporations and currently divide my time between a traditional language school, a public after-school program, and my private tutoring program.
I'm lucky enough to be married to the incredibly talented actor/playwright/director who brought me back to her native Taiwan and inspired me to leave the cubicle for the classroom. I hope one day to have a few rugrats of my own, start a school that makes a difference, and become fluent in Mandarin.
You can check out our pictures and videos from Taiwan at our photo blog, Lulu's Fishtank.
---
About Clive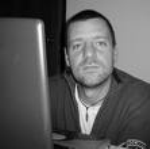 Originally from Watford in The UK I came to Sardinia for a one year teaching job and eight years later I'm still here. I now have my own language school as well as teaching classes in nursery school, various business courses and the occasional course in the university. Sardinia has been good to me – I found my amazing partner in every sense – my wife, colleague and mother to our baby daughter who has me wrapped around her little finger!
I also run www.eslpodcards.com in my free time.
– Clive
---
About Eric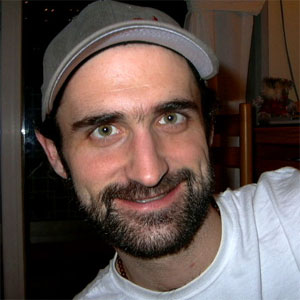 an interview with Eric
I am from St. Louis, Missouri. I came to South Korea in May, 1999 to teach English and I've been here off and on ever since. I live here with my wife and 2 dogs. When I am not working on ESL Teacher Talk or eslHQ.com I'm either teaching tourism English at a nearby college or rock climbing.
– Eric Busch
---